May Online Day of Mindfulness "The Tender Embrace of Mindfulness"
May 23, 2021 @ 10:00 am

-

3:00 pm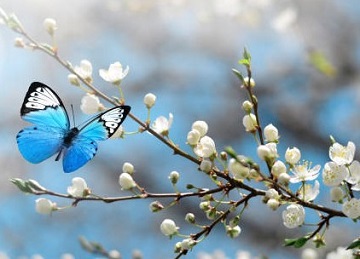 Sangha Offerings from Morning Sun residential practitioners and Dharma Teachers Michael Ciborski and Fern Dorresteyn. 
Dear friends on the path,
We feel fortunate to hold an online Day of Mindfulness, with you.  Although an in-person day would be ideal, an online event offers us the opportunity to bring the practice of mindfulness, and the presence of the sangha (practice community) into our own homes. 
The Tender Embrace of Mindfulness
In this time of so much anxiety, distraction and division, our practice of being deeply present with ourselves, holding our tender hearts with warm presence – our mindfulness – can bring us the healing we are longing for. We can open a fresh spring of life in our heart, for the benefit ourselves and for all of Life.
The following schedule is a sample, and may change slightly as the day draws near.  Regardless of any small changes, the overall timeframe of 10 to 3 will remain the same.
Schedule (Eastern Time, Turtle Island/USA):
10:00 am: Welcome to the Sangha  (login encouraged 10-15 minutes earlier)
10:10 am: Guided Opening Meditation
10:35 am: Guided Mindful Movements
10:45 am: Dharma Talk by Dharma teacher or Sharing by Sangha Practitioner
11:45 am: Invitations for personal practice period
12:00 pm: Outdoor Walking Meditation, Eating Meditation (offline)
1:00 pm: Guided Deep Relaxation
1:30 pm: Dharma Sharing
2:15 pm: Dharma Activity
2:45 pm: Guided Closing Meditation, Sharing the Merit, Goodbyes (end at 3pm)
Logistics:
Registration form is below. Program costs are on a sliding scale.  Registration includes a place for offering dana (financial gift) to the teachers.   Thank you so much. The registration form also offers an opportunity for requesting scholarship. After you register, you will receive an email with information on how to connect from home to this online event:
Related Events