Bringing Mindful Speech to Life Level 2 Retreat (online)
November 13 @ 7:00 pm – November 15 @ 3:00 pm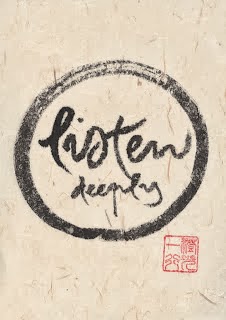 We invite you to join longtime practitioners from the tradition of Zen master Thich Nhat Hanh, and certified Nonviolent Communication Trainers for this special retreat. People who have either completed Bringing Mindful Speech to Life or an NVC Level 1 Course are encouraged to apply.
This retreat is intended to support people who know the basic NVC form to dive deeper into practice. Our instructional time will be crafted into experiences intended to use what we already know of NVC and take it to a new level of understanding and skillfulness.
The human mind is a wonder. The Buddha had the capacity to look deeply and develop insights into how to use this wonder as an instrument of compassion and loving kindness. We can too.
Neuroscience and Nonviolent Communication (NVC) can enhance our Mindfulness practice by providing specific strategies for using the whole brain, the attributes of both the left & right hemispheres, in harmony toward our empathic natures.
Themes we are likely to explore include ~ requests; broadening our skill in Empathy/Warm Accompaniment; hearing people's humanity even when we disagree; expanding our willingness for dialogue.
Our NVC experience will be embedded within the container of our Plum Village Mindfulness Practice. We will engage in sitting, walking, eating and deep relaxation meditations. We will nurture ourselves and each other with Noble Silence in between our teaching sessions.
Due to the COVID-19 pandemic, the causes & conditions are not favorable for meeting in person, so the retreat will be offered through Zoom in a modified form.
Our teachers: Peggy Smith and Theodate Lawlor
Peggy & Theodate have joyfully co-led Bringing Mindful Speech to Life for ten years. Peggy (True Moon Form) is a certified NVC trainer and Dharma teacher in the Plum Village tradition. Theodate (True Land of Joy) is a co-founder of several Plum Village sanghas. Theodate is a long time Order of Interbeing member.
Logistics:
The retreat will be from Friday, November 13th in the evening, to Sunday, November 15th, in the afternoon.
This is a small retreat and spaces are limited. Booking early is highly suggested as the retreat will likely sell out. The intimate nature of this small retreat size is so that we can be connected through the electronic screens. Registration will likely be closed well before the retreat begins. We have the capacity for 20 participants.
Due to the nature of the communication exercises during the retreat, each individual is asked to register separately (couples must register each person separately).
You will receive confirmation of your space upon registration and receipt of payment. In the weeks leading up to the retreat you will receive other details and information about the schedule.
(Registration Form is below)
Dana is not included in the registration fee. Our teachers are offering this retreat from the depths of the hearts, as they are professional teachers. Any dana is warmly and deeply appreciated, helpful, and meaningful, from small to large amounts. It is a concrete way we can contribute to the livelihoods and practices of our teachers and friends on the path.
Scholarships are available, please feel encouraged to apply on the registration form. We are committed to our retreats being as accessible as possible.
This form is currently closed for submissions.