BIPOC Mindfulness Retreat
August 23 @ 5:00 pm

-

August 27 @ 2:00 pm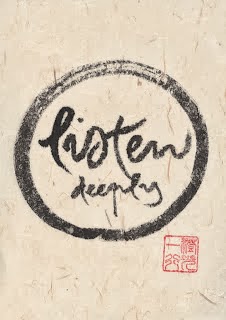 "Freeing, Nourishing, and Rejoicing with the Ancestors in Us"
This is the first Plum Village tradition BIPOC Retreat in New England!
We invite Black, Indigenous, and People of Color (BIPOC) practitioners to join us for this mindfulness and meditation retreat in MorningSun. We feel so grateful that conditions have manifested to invite you to attend. We'll be guided by experienced teachers Marisela Gomez, diane little eagle, and Kenyatta. (bios below)
This retreat will offer friends many chances to refresh themselves and to connect with spiritual community, benevolent ancestors, and nature inside and around us. Each day will include guided sitting/lying meditation, mindful movement, eating meditation, walking through the woods, listening to Dharma Talks, and sharing circles. We'll share these practices with a community energy while also dwelling in our own heart and body space, honoring what feels good for ourselves. We will gather for five days so that touching depth, clarity, and peace is more possible.
Any BIPOC practitioners who are just beginning, have taken time away from formal practice, and/or have been practicing meditation for a long time are encouraged to come. This Plum Village retreat will draw upon many of our interpersonal traditions and practices, and we invite you to bring all of yourselves as you are.
For an intimate and connected retreat container, space is limited. Because of this, early registration is highly recommended.
MorningSun is an intentional community and Plum Village practice center nestled in the woods of southwestern New Hampshire. We sit on stolen, unreturned, and current homelands of Abenaki peoples.
Our teacher Thich Nhat Hanh and many of the elders of this Plum Village lineage worked and continue to work diligently to bring relief, peace, and life-giving resources to beautiful communities that society has systemically and interpersonally treated unfairly and unjustly because of appearances and identities. We feel so grateful to be a beautiful stream of continuation in the many lineages we all flow from.
The teaching and organizing team (all BIPOC) have a shared intention to simply hold a retreat for BIPOC friends, to honor your lived experiences of being in this world and to practice together to heal ourselves with the support of community, sun, earth, and sky. There are hundreds of acres surrounding MorningSun so as we practice and spend time together, the energy of trees, soil, fresh water, sunlight, and moonlight can support and nourish us, and visa versa. MorningSun is so happy to welcome very wonderful guest teachers who will support our practices as we co-manifest a beloved Sangha together.
For this retreat, we'll lean into practices that support us listening deeply to ourselves, our ancestors, and each other. Aware that our ancestors of all forms are walking with us, we'll come together to strengthen one another so we can walk through life with love, nourishment, and community. The teaching and organizing team's intention is to offer a space where we can be deeply cared for and cradled, held in support by each other. Another intention is to meet the present moment in and around us with great love and compassion. Spacious time for guided movement practices will be woven into the daily schedule, as simple movement-breath connection can be very healing for the body and spirit. There will also be time to enjoy swimming, canoeing, and walking with the starry nights, held by the gentle energy of the community. It feels important to note that the schedule may ebb and flow as the Dharma Teachers feel into the group's present energy and needs, and also, all are encouraged to listen to their bodies and minds with compassion and rest or move around when it feels beneficial.
Nourishing meals for eating meditation will be provided by community residents and staff.
---
Retreat Teachers:
Marisela Gomez is a Dharma teacher ordained in the tradition of Thich Nhat Hanh's Order of Interbeing. She is a public health scholar activist, and physician. Of-Afro-Latina ancestry, she lives in Baltimore involved in social justice activism and community building/research. Author of Race, Class, Power and Organizing in East Baltimore, and numerous book chapters, popular and scholarly publications. She blogs at Huff Post and mariselabgomez.com on the intersection of wisdom justice and mindfulness. She is a co-founder of the ARISE sangha (Awakening through Race, Intersectionality and Social Equity).
diane little eagle is an Alaska Native, Canadian Native, and Austrian. She Started meditating in the early 70s, studying with Maharishi, learning Transcendental Meditation and receiving advanced training. In the early 80s she started studying with Thich Nhat Hanh and became a Dharma teacher in 2018. Diane has also studied with Khentrul Rinpoche, Garchen Rinpoche, The Dalai Lama, Tukulu Yeshe and her Elders…they have taught her so so much. Diane is a traditional singer, Certified Classical homeopath, Herbalist, and Medical Qi Gong teacher in practice for more than 40 years.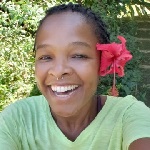 Kenyatta is Jamaican born, migrated to Canada 30 years ago. They acknowledge that they carry the traumas, joys and strength of their ancestors. Kenyatta lived as a nun for eight years with Thich Nhat Hanh and the Plum Village monastic community. Their training included understanding and healing themselves (mind and body) through mindfulness practices. Skilled in holding safe healing retreat spaces, they have supported and guided programs for adults and families with children. Inspired by the words of Thich Nhat Hanh encouraging his students to return to their roots, when the time came for Kenyatta to leave the life of a nun, they returned to their native Jamaica "to see what can be done." Since the monastery, they have expanding their trainings to also include trauma and resilient informed mindfulness, while training through the Trauma Resource Institute & through Resmaa Menakem's Somatic Abolitionism.
---
Details:
No one will be turned away for lack of funds. We have ample scholarships available for anyone who is interested in receiving one.
---
Logistics, Accommodations and Cost:
Logistics: Arrival for the retreat is Wednesday August 23rd between 3 and 5pm. Departure is on Sunday after lunch on August 27th at 2pm. After you complete the registration process you will receive an auto-confirmation reply, and later we will send you the full information for the retreat, i.e. what to bring and schedule details, etc.
Accommodations: We have several rooms available in "El Cielo" (beds for 10-14 people depending on whether folks are alone, or couples, or in a 'pod'), and also camping. Our campground is primitive, with flat sandy sites, outdoor showers and outhouses. You must provide your own tent and camping equipment. Campers will also have access to the first floor toilet and laundry in El Cielo. You may also choose to commute in and out if you live locally (or book a hotel/airbnb).
Cost: There are two parts to the program cost:
The Program itself (offered on an affordable sliding scale ($200-400/adult))
Accommodations (costs vary from camping ($50) to beds in dormitory rooms ($160/adult)
Financial Assistance: Anyone who wishes to attend the retreat will be welcomed, no matter of financial ability. If the lowest tier on the sliding scale is still too high for you, you may self-select a percentage for financial assistance within the registration form. If you need a full scholarship (or additional help – see Spiritual Refuge Scholarship below) please contact us via email.  We can provide financial and coordination support for transportation to and from the retreat, so please email us or make a note in your registration to get in touch about this aspect if you need to.
Spiritual Refuge Scholarship:  To go on retreat is to offer oneself a gift of support, healing and compassion. And for some of us with full-time work, study and family commitments, taking time for a retreat is not possible (for example: missing work means losing some of our essential income OR we are lacking funds to cover childcare while we're away from home). If this sounds like you, please take a moment to connect with us.  We want to make every effort to help you attend this special program while at the same time helping you honor work and family needs.  The Spiritual Refuge Scholarship makes scholarships of 100% possible, AND, can offer additional funds (limited) to help us care for ourselves and our loved ones while we are away from work and home obligations.  Please inquire (email) if you feel you have these needs.  Working compassionately together, we know we can overcome systemic financial obstacles.
---
Please email us if you have any questions at morningsunoffice@gmail.com
---
Related Events