Meditation Classes at Keene Yoga Center Jan 15, 22, 29
January 29, 2017 @ 10:00 am

-

12:00 pm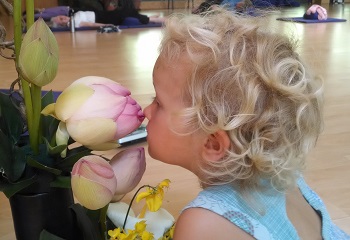 Settling Ever More Deeply In
A Series of Wintertime Meditation Classes Led by MorningSun Teachers Fern Dorresteyn and Michael Ciborski.
This class will provide a gentle yet clear container for settling deeply into awareness.  Through guided meditations and relaxations based in conscious breathing and mindfulness, we will work on two levels:
On the first, we emphasize calming, resting and healing as we get deeply in touch with ourselves, releasing busyness, stress, and anxiety, establishing a strong present-moment awareness and a capacity for one-pointed concentration.
On the second, we allow our insight to mature, by maintaining and strengthening our non-discriminative awareness, and learning to look with eyes of interbeing and impermanence, untying knots suffering and misperception about ourselves, our loved ones, and the world around us.
Classes suitable for all levels of experience. 
Please register/sign up with the Keene Yoga Center.