NE Sangha Winter Renewal Gathering Feb 4-5
February 4, 2017 @ 5:00 am

-

February 5, 2017 @ 9:00 am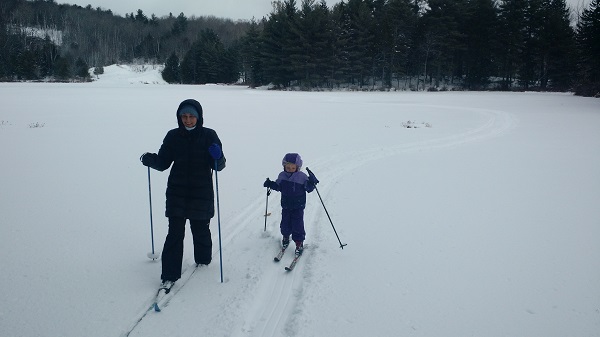 RETREAT REGISTRATION IS CLOSED FOR THIS EVENT. Please email us from our contact page with any questions.
Dear beloved New England community,
The spirit of building our connection to each other as a region is truly blossoming!  Our weekend at Green Acre was a time of peace, harmony and interbeing.  We generated such sweet energy practicing together.  We are eager to continue to nurture our baby New England Sangha by getting together for a weekend this winter, at MorningSun Mindfulness Center, founded by Michael and Fern. The reserved date for this gathering is the weekend of February 4 – 5, 2017, Saturday and Sunday. This winter, the Plum Village lay Dharma teachers from New England and New York will also be gathering for a weekend retreat to deepen their brotherhood and sisterhood, and reflect on how they can support the wonderful Sanghas in our region.
Retreat Information and Registration
We are looking forward to this mid-winter retreat, where we can refresh ourselves with the practice and continue to grow our New England Sangha friendships. You will find more details below, including a schedule and housing options.
You are invited to join for both days or just for Sunday.  Please note that on Sunday there will be a Five Mindfulness Trainings recitation.  Also on Sunday, OI members and aspirants are invited to stay for a discussion from 2:30-4:00, after the retreat officially closes.
Space for the retreat is limited to 35.  Please register below so we can have accurate numbers.
You may enjoy bringing gear for outdoor fun, like snowshoes or cross country skis, if the weather seems good.
Schedule:
Saturday
9:30 – 10:30 Arrival for overnight guests to settle in
10:30 Commuters arrive
11:00 Welcome, stretching and Dharma talk
12:30 Walking meditation
1:00 Lunch
3:00 Total relaxation and yoga
3:45 Tea, poetry and dharma discussion
5:30 Dinner
7:30 Sitting meditation and chanting
Sunday
7:30 Optional yoga
8:30 Breakfast
9:30 Commuters arrive
10:00 Sitting meditation and 5 Mindfulness Training Recitation
11:00 Stretching, Dharma talk and Dharma discussion
12:45 Outdoor walking meditation
1:15 Lunch
2:00 Retreat ends
2:30-4:00  For OI and OI Aspirants – tea and discussion
Facilities:
Morning Sun is a beautiful forested property that you are invited to enjoy. We want to paint the a clear picture of MorningSun's rustic facilities so you can be prepared.
We will gather for our practice activities in our small meditation hall, which has no indoor plumbing, but outhouses near by. Overnight accommodations will be located in five of the residential homes here, or in the cabin or yurt. We will be sharing meals in the houses as well. It is a 5 minute walk between most spaces.
We hope this taste of simple living and the beauty of  nature will be refreshing for you
Contribution:
For Overnight guests (Arrive Saturday 930am, and depart Sunday afternoon):  Sliding scale, from $75 – $125. This includes the program, 4 vegetarian meals, and accommodations.
For Commuters attending both days (Arrival times on schedule above): Sliding scale: $45 – $95. This includes the program and meals only. 
For Commuters attending just Sunday: Sliding scale: $20 – $45. Includes lunch.
Reduced rates are available for those in need, please just ask.
Please register below.  For questions email morningsunoffice@gmail.com .
Accommodations
Onsite Accommodations:
Accommodations on site at MorningSun are limited, and assigned on a first come first serve basis.  We have three on-site choices for housing (please choose one when registering):
Onsite Option 1) I would be happy staying in a simple living space.  A shared space with other people of the same gender, such as the yurt or cabin in the forest. It does not have electricity or running water, is heated by a wood stove, and has an outhouse near by.
Onsite Option 2) I would prefer to stay in a house in a shared space with other people, on a couch, mattress on the floor, or a bed, in a house with electricity, bathroom and running water.
Onsite Option 3) I have special physical considerations so I need to be in a house with power, water and bathroom.
Offsite Accommodations:
Offsite accommodations in homes nearby are also possible, Please register for the retreat as a commuter, and choose one of the 2 options below:
Offsite Option A) I would like to stay at a quiet BandB, 8 minutes drive from MorningSun. There are 5 private rooms available, 4 with queen size beds, 1 with a full size bed, and one shared room with several queens.  In addition to the program/meal contribution, there is a $45 cost for these offsite spaces. MorningSun will collect this fee and book the room for you.
Offsite Option B) Arrange independently to stay with a sangha member in the area, between 30-75 minutes drive from MorningSun. (Let us know if you need help to find a such a Sangha member.)
RETREAT REGISTRATION IS CLOSED FOR THIS EVENT. Please email us from our contact page with any questions.
Related Events