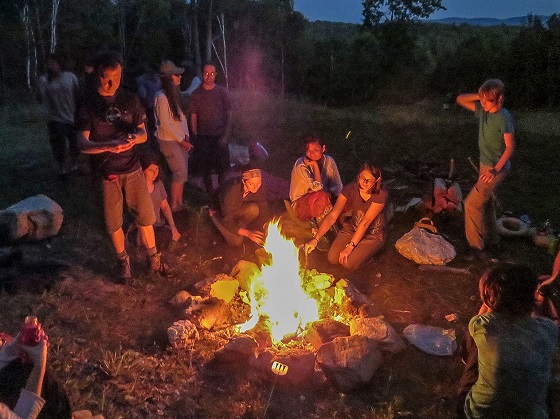 Morning Sun is continuing Thich Nhat Hanh's inspiration to build Beloved community, Sisterhood and Brotherhood, and creating a place for practitioners to come together and receive strength, healing and joy, and finding ways to bring the practice out into the world. Please join us in taking a small journey into the moments and memories shared at Morning Sun during 2018.
Since 2009 Morning Sun has been developing a Mindfulness Center and Residential Community on East Alstead, NH. We offer programs for people of all ages, including families and young adults, exploring how to bring the practice of mindful and sustainable living into the world. Our campus is in the early stages of development, yet the community is growing and we have a lot of energy to continue this wonderful path.
Click here for full information on the Mindfulness Center

---
Building the Barn
The first all-purpose building on the Mindfulness Center campus!
Amazing Fundraising Success thanks to everyone's generosity!
With great joy, we would like to announce that because of everyone's phenomenal support, we met and passed our fundraising goals needed to finish the Barn!! On our crowdfunding page alone, we raised over $33,000! In addition, individuals and Sanghas from all over the country offered amazingly generous contributions to make this project possible. Our initial goal of $86,500 was passed, and we raised $92,486! This is so helpful, we have been able to get a higher value insulation which which is good for the Earth and ongoing heat expense.
Community Work on the Barn
Friends from near and far joined us in supporting this grand project, whether in the form of uplifting words of encouragement, financial contributions, or offering their hearts, hands and tools! We had helpers from all over New England and even as far as Open Way Sangha in Montana, who flew out especially to help us put on the roof. All supporting one another in working hard, taking a pause to breath, and of course having lots of fun! Deep gratitude to everyone for helping us reach this far.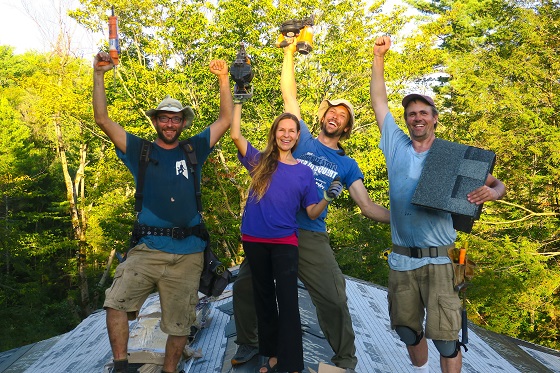 We also want to thank the residents who give so much, whether through fundraising, putting on the siding out in the cold, or offering a nourishing meal. They are true bodhisatvas.