Educator Retreat
June 28 @ 5:00 pm

-

July 2 @ 2:00 pm
This summer MorningSun will offer another retreat for classroom teachers, administrators, social workers, others in the field of education, and basically anyone who works with youth/young people.
For the second year in a row, our lead facilitators will be Dharma Teachers Richard Brady, Fern Dorresteyn, and Wake Up Schools Educator Elena Cardo. We invite you to join these longtime educators and wonderful Dharma Teachers from the tradition of Zen Master Thich Nhat Hanh for this special retreat. (see below for bio details)
This is a Wake-Up Schools Level I Retreat.  For more information, visit wakeupschools.org (there is a lot of inspiring material available on their site!)
3 CEU's available: Please remember that if you are currently employed as a teacher you may be able to have your retreat cost covered by your employer as this is an accredited CEU program. For more information and to apply, please email Bobbi at bobbi.schnorr@gmail.com.
The retreat will offer participants a chance to refresh themselves and cultivate their own personal mindfulness practice as a base for any sharing of mindfulness with others. It will support them to have an experiential understanding of the practices, and develop the language and skills needed to bring the practice back to the communities they serve. They will also learn effective methods to enhance presence and connection with others, attention, kindness, and emotional well-being inside and outside the classroom.
The retreat center at MorningSun offers an intimate setting in nature that pleasantly supports our communal practice of mindfulness. The modest retreat size is a precious and powerful opportunity that allows for every participant to have personal contact with the Teachers.
We are excited to welcome you to our community of practice!
Practices during the retreat will include:
Sitting Meditation
Walking Meditation
Mindful Eating
Deep Relaxation
Circle Sharing
Loving speech & deep listening
Beginning anew (conflict resolution)
Stopping, Pausing, and Looking Deeply
Bells of Mindfulness in Daily Life
The retreat will also include:
Workshops for sharing mindfulness practice with youth
Ways to develop mindful communication
Inspiration to support mindfulness practice among co-workers and school staff
And more…
---
Lead Teachers: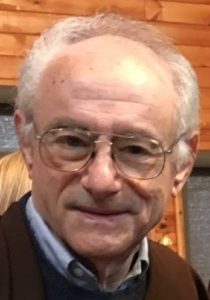 Richard Brady is a retreat leader, writer, educational consultant, and coordinator of the Wake Up Schools Level II Program in North America.  He is a founder of the Mindfulness in Education Network, an international organization with 1,700 participants. In 2001, he received lamp transmission from Zen master Thich Nhat Hanh to be a Dharma teacher in his tradition with a special focus on cultivating mindfulness in young people.  Richard has lead retreats and offered workshops for educators in the US, Italy, and Germany. He is an editor of Tuning In: Mindfulness in Teaching and Learning (2009). Other writings are available at www.mindingourlives.net.
Fern Dorresteyn is a Dharma teacher in the Plum Village tradition, a founder of the Morning Sun Mindfulness Community, and a mother of three.  She lived in Plum Village monasteries for nine years, training in the meditative arts as a nun for seven. While in Plum Village she worked with the Plum Village community and Ven. Thich Nhat Hanh to organize and offer meditation retreats around the world. She has been organizing and leading children's programs and mindfulness retreats for families in  the Plum Village tradition since 1996.  In 2006 she completed a training at Sophia's Hearth Family Center for caring for young children and families.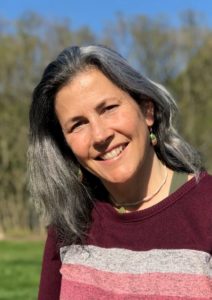 Elena Cardo is a public school teacher and retreat leader who began practicing mindfulness in the Plum Village tradition in 1998. A high school art teacher for 23 years, Elena has infused mindfulness into her classroom, and ultimately into her school. Since creating a mindfulness room where students and staff are invited to breathe, Elena has taught Mindfulness classes to students and offers professional development workshops to teachers and staff.
Now a Wake Up Schools Level II facilitator, Elena has led retreats and workshops for educators. She is inspired to support  educators to embody a peaceful, happy presence through the practices of mindfulness, so they may in turn share these practices with colleagues and students in their school communities.
---
Logistics:
Arrival for the retreat is Wednesday, June 28th, from 3pm to 6pm. Departure is on Sunday after lunch on July 2nd, at 2pm. Please provide your own transportation to and from MorningSun.
This is a small retreat and spaces are limited. Booking early is highly suggested as the retreat will likely sell out. The intimate nature of this small retreat is rare for educators retreats, and registration will likely be closed well before the retreat begins.  You will receive confirmation of your space upon registration and receipt of payment.
Cost: There are two parts to the program cost:
The Program (offered on an affordable sliding scale: $240 – 440)
Accommodations (costs vary from camping ($50) to dormitory rooms ($180))
And to apply for CEU credit please email Bobbi at bobbi.

schnorr

@gmail.com.
Financial Assistance:  Anyone who wishes to attend the retreat will be welcomed, no matter of financial ability. If the lowest tier is still too high for you you can self select some financial assistance from within the registration form.  If you need a full scholarship please contact us.
Accommodations:  We have several rooms available in "El Cielo" (beds for 10-14 people depending on whether folks are alone, or couples, or in a 'pod'), and also camping.  Our campground is primitive, with flat sandy sites, outdoor showers and outhouses.  You must provide your own tent and camping equipment.  Campers will also have access to the first floor toilet and laundry in The Barn.  You may also choose to commute in and out if you live locally (or book a hotel/airbnb).
For more questions, please email us at morningsunoffice@gmail.com
---
Dear friends, accommodations in El Cielo (our dormitory) are almost full. Please email us directly at morningsunoffice@gmail.com to check if there's space before registering to stay in our dorms. Camping, commuting, and staying in a local airbnb/hotel are still available! Thank you so much.
---
Related Events