Embrace, Play, Heal Retreat
October 12 @ 5:00 pm

-

October 15 @ 2:00 pm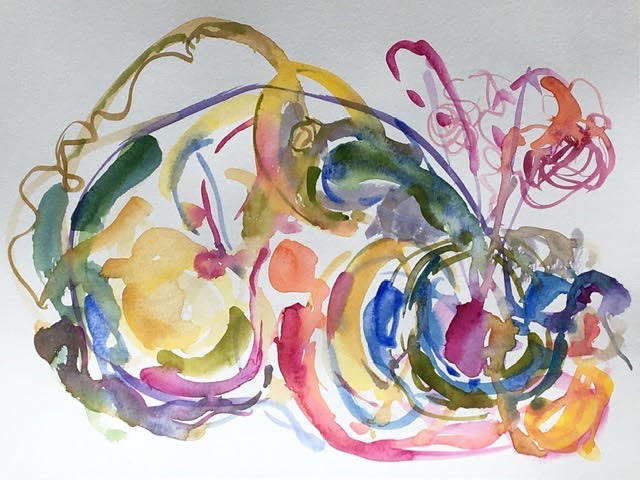 Looking at the 4 pillars of the Plum Village tradition:  Practice, Study, Work and Play, this retreat honors Thich Nhat Hanh's mission to continually renew our Buddhist lineage bringing healing that speaks to present day needs.
We will look at the teachings through a neuro-informed lens which offers fresh eyes on familiar formal practices, creative expression and embracing our human longing for harmonious community.  No prior practice experience necessary.
---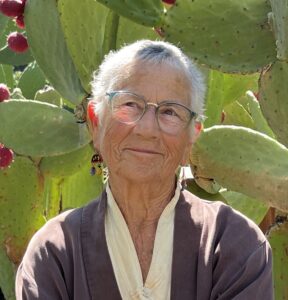 Jo-ann Rosen is a licensed psychotherapist working for the last 30+ years with individuals, families, groups and workplace settings with special focus on trauma, individual, group and institutional.
Applying this work with a neuro-informed lens, she has offered workshops and trainings in such diverse settings as elementary school classrooms, school faculty, social service workers, as well as focus on underserved  communities in the US, Mexico, Israel and the West Bank. Having received the Lamp of Wisdom in 2012 from Thich Nhat Hanh (the encouragement teach the Dharma), she is a co-founder of the international EMBRACE sangha, a neuro-informed approach to Buddhist psychology, and author of the recently published book: UNSHAKEABLE: Neuro-informed Mindfulness for Collective Awakening.
She lives in rural northern California with her partner of 40 years.
---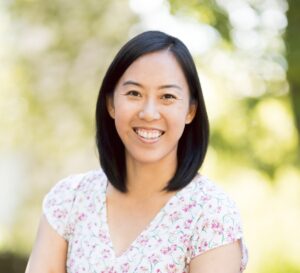 Melanie Anne Gin (she/they), True Light of Aspiration, is a sangha builder and trained facilitator in the Community Resiliency Model.
In 2019, she supported Joann Rosen in facilitating workshops on trauma & resilience across Israel and Palestine. Melanie currently works with local governments to center wellbeing and equity in communities of color. In parallel, they co-organize Beloved Community Circles, an emerging Plum Village initiative that supports mindful action towards racial and climate justice.
---
Registration Process: This retreat requires a simple application process with a short review time.  Our intention with the application is to be able to create a diverse retreat group in regards to gender, race, age, orientation and more. After review of your application, a link to registration will be sent to you.  After the registration process is complete you will receive the full information for the retreat, like what to bring and schedule details, etc.
Logistics: Arrival for the retreat is Thursday Oct 12th between 4 and 6pm. Departure is on Sunday after lunch on Oct 15th, at 2pm.
Cost: There are two parts to the program cost:
The Program itself (offered on an affordable sliding scale ($240-440/person ))
Accommodations (costs vary from camping ($100) to beds in dormitory rooms ($215/person))
Financial Assistance:  Anyone who wishes to attend the retreat will be welcomed, no matter of financial ability. If the lowest tier is still too high for you, you may self select a percentage for financial assistance within the registration form.  If you need a full scholarship please contact us.
Accommodations:  We have several rooms available in "El Cielo" (beds for 10-14 people depending on whether folks are alone, or couples, or in a 'pod'), as well as various dormitory style beds in MorningSun resident homes, and also camping.  Our campground is primitive, with flat sandy sites, outdoor showers and outhouses.  You must provide your own tent and camping equipment.  Campers will also have access to the first floor toilet and laundry in El Cielo.  You may also choose to commute in and out if you live locally (or book a hotel/airbnb).
---
---
Application Process:
Dear Friends, please follow this link to access the application form (it is a Google form)
Please Note: Although priority is being given to young people and people of color applicants, all who are interested are encouraged to apply and will be accepted if there is space.
Dear friends, in keeping our retreat size small, we have reached capacity. This includes dorms, commuting, and camping. If you're interested in joining the waitlist, please continue with the application form link above. Please email us at morningsunoffice@gmail.com with any questions. Thank you so much.
Related Events