Family Practice and Picnic Day
July 24, 2021 @ 9:30 am

-

5:30 pm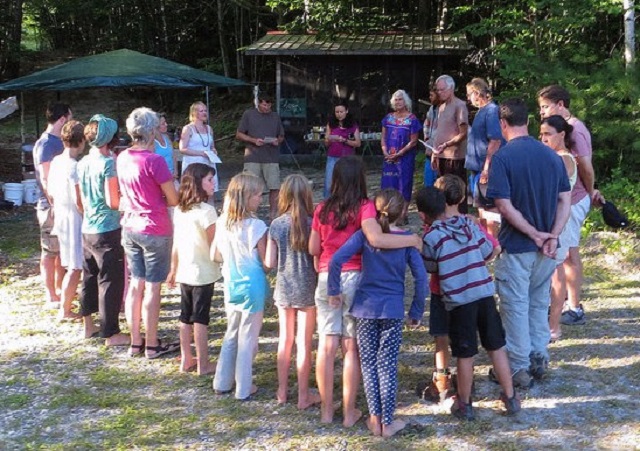 A Program for Families with Children!
This summer's Family Practice and Picnic Day is inspired by seeing how happy the children are with a supportive practice community!  We are feeling, as you probably are too, that it has been TOO long since we last gathered for such an event!  So here we go, as MorningSun begins to open back up we welcome you to celebrate the practice of families and children!  (If it rolls well, and there is interest, we will schedule more Family Days in the coming months.)
Usually in our daily lives we are busy, stressed, and overwhelmed with work, relationships, and all we think we need to do in order to survive, that we miss the miracle and the challenge of true presence. So let us come together to renew and strengthen our capacity to draw nourishment from wonder and beauty. Let us choose to grow our stability and freedom, and take time to nourish and protect the relationships that are truly meaningful and important to our happiness, our joy, and our peace.
During the day we will have time to practice all together, so parents and children can enjoy being deeply present with each other.  There will also be times when there will be separate programs.
Our children's program is open for children age 5 and older (younger children are welcome but must be accompanied by their parent/guardian). A fun and meaningful tween's/teen's program will be led by our program staff if needed.
While the children are in their program parents will have time to re-center themselves with meditation and relaxation, learn practices specific to parenting, and have time to share challenges and joys with each other.
The beautiful property also offers a chance to enjoy quiet time in nature or refresh yourself in the pond (bring bathing suits and towels).
Logistics:
The Family Day will begin at 930AM on Saturday July 24th.  Feel free to arrive 20-30 minutes early to settle in.  The day will have a soft finish between 330 and 730PM (between 330 and 730 there will be no scheduled activity except for a bonfire at 6).  Families may also register to camp overnight on Saturday, although breakfast will not be offered, and folks must be packed up and checked out by 930AM on Sunday.  We will only have use of the camping facilities for the entirety of the program, there will be no access to "The Barn".
Each family is requested to bring their own picnic foods for lunch, as well as any snacks needed throughout the day.   If you are staying for the bonfire, please also bring dinner for your family.  We will provide drinks and desserts! We ask that you do not share personal foods with others who are not in your party or part of your "pod" while at MorningSun.
Please be aware, that because this retreat involves young persons, we do not require participants to be vaccinated against Covid-19.  You will be required to sign a liability waiver after you register acknowledging the risk of exposure to the virus.
Please see the registration form below for costs and other information.
Related Events