Holding Our Wounds Retreat
May 12, 2022 @ 6:00 pm

-

May 15, 2022 @ 2:30 pm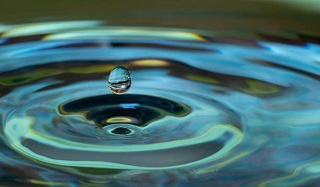 This retreat is offered especially to support our healing and to refresh our spirits 
This is a retreat for everyone: beginner, experienced, and all mindfulness practitioners
Present together,
holding the light,
Tenderly caring for,
Individual and collective wounds.
When we cultivate the light of mindfulness what do we do with it?
How can we bring mindfulness to our collective and individual wounds?
How can we care for each other with a spacious presence?
We invite you to join us on this path with the intention of learning practices that cultivate relaxed presence to support our understanding and to hold our wounding together.
Through peer led practices and daily teachings from residential practitioners, we will be guided in sitting meditation, quiet walks in nature, eating meditation, group discussion, conscious arts, music, and movement to discover new insights and innate strengths. Here in MorningSun, we will take refuge in each other and nature, exploring the power of mindful living and spiritual community to compassionately embrace our lives and ever-changing world. We will gather together in a serene and beautiful natural setting.
---
COVID-19: Due to the pandemic, we continue to uphold safety measures at MorningSun.  This retreat is open to adults who have been fully vaccinated (if you are not vaccinated yet, or do not intend to be, please contact us to talk more about your options).    Participants will be required to sign a Covid waiver several days before attending (ensuring that there has been no recent contact with Covid cases).
Accommodations: We have several rooms available in "The Barn" (beds for 7-12 people depending on whether folks are alone, or couples, or in a 'pod'), and also camping.  Our campground is primitive, with flat sandy sites, outdoor showers and outhouses.  You must provide your own tent and camping equipment.  Campers will also have access to the first floor toilet and laundry in The Barn.  You may also choose to commute in and out if you live locally.
Retreat Conduct: There will be periods of silence and periods to enjoy conversations with others. To create a gentle and quiet retreat atmosphere, we practice with the Five Mindfulness Trainings. Meals will be vegetarian, and we do not drink alcohol, ingest intoxicants or any recreational drugs. Firearms and other weapons are not permitted in the Mindfulness Center.
Schedule: The program begins with dinner at 6pm on Thursday. Please plan to arrive between 4 and 6. The program will end at 230pm on Sunday with lunch included. The schedule details will be released soon. It's important and beneficial to be present for the entire retreat, and not to have any work, family, or personal obligations.
Cost: Program costs are set on a sliding scale, from $220 to $420, with accommodations cost additional – depending on which type you choose (a dorm room is $160, camping is $40, and commuting is free).  Self selecting Financial Assistance is possible within the registration form, please begin to fill it out in order to calculate your possibilities.
Retreat Sponsors: Support for this retreat has come from MorningSun's Circle of Bodhisattvas. Thank You So Much For Making This Possible!
Related Events