Online Practice with Fern and Michael
May 28 @ 3:00 pm

-

5:30 pm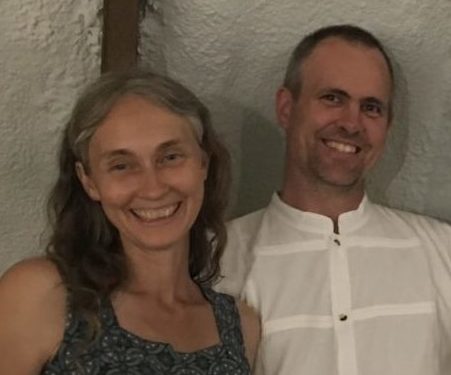 Refreshing Ourselves and Our Relationships: The Wonderful Path of Selective Seed Watering
Sangha Offerings from Plum Village Dharma Teachers and MorningSun founders Michael Ciborski and Fern Dorresteyn. 
During this afternoon we are invited to slow down together, to renew ourself with practices like guided meditation and total relaxation, as we explore the path of selective seed watering and how we apply it directly in our daily lives.
We have the power to grow our well being in the same way we can grow a garden. We return to our inner landscape, clear away the old leaves and weeds, and carefully nourish inner flowers like loving kindness, peacefulness and wonder.
Our own thinking with its worries, opinions, judgements and criticisms is a tremendous obstacle to happiness.  As we begin to understand our unwholesome thought patterns, a careful practice of seed watering can help us to transform them so that we no longer need to chase after ideas of happiness outside of ourself or in the future.
Each moment can be a new beginning. We can realize how miraculous it is that we are alive. Like walking out a garden path in the Springtime, freshness and beauty are natural and abundant.
We will also reflect, through the same practice, on how we care for our relationships with others, and how our practice of mindful consumption plays a very important role in our experience of both suffering and happiness.
This online class will combine Dharma teachings, guided meditations, reflective exercises and small group sharing.
Special materials: Please bring paper/journal and writing material, and take some time before the event to turn your space into a fresh and calming practice space, perhaps lighting a candle and incense, or arranging some flowers near your chair or cushion.
Schedule (Eastern Time, Turtle Island/USA): 
2:45 pm Early Login Encouraged
3:00 pm: Welcome to the Sangha 
3:10 pm: Guided Opening Meditation
3:20-5:25 pm: Dharma Teachings, Reflections, Deep Relaxation, and Small Group Sharing
5:25 pm: Sharing the Merit, Goodbyes (end at 5:30 pm)
Logistics:
Registration form is below.
Program costs are on a sliding scale.  Registration includes a place for offering dana (financial gift) to the teachers.  Alternatively, after you register, you may make a gift directly through Michael's website TrueMiddleWay.org, or become an ongoing supporter of Fern and Michael through their Patreon account, or offer dana through MorningSun's Giving page (please designate it to the Teaching Fund).  Thank you so much.
The registration form also offers an opportunity for requesting scholarship.
After you register, you will receive an email with information on how to connect from home to this online event:
Related Events